Bioenergy Infrastructure Group (BIG) have announced today (8 July 2022) that their Ince Bio Power facility, located at Peel NRE's Protos in the Net Zero North West industrial cluster, has been selected by the Department of Business, Energy & Industrial Strategy (BEIS) and funded through the Net Zero Innovation Portfolio (NZIP) to develop a carbon capture demonstration project, designed to scale carbon capture technology.
The project, known as Ince Bioenergy Carbon Capture and Storage (InBECCS), will see Ince Bio Power become the first biomass waste gasification facility to adopt the technology, in the UK.
The announcement marks phase 2 of InBECCS. Phase 1 saw the successful design of the CCS facility and a feasibility study into its operation. BIG has now confirmed they have been successful in their bid for the 2nd phase of the BEIS Direct Air Capture and other Greenhouse Gas Removal technologies competition, securing new funding for the construction of the demonstration plant.
The project is being led by BIG which owns, operates, and manages the Ince Bio Power Plant - the largest waste wood gasification plant in the UK. Ince Bio Power - a 22 mega-watt facility uses commercial waste wood which would otherwise go to landfill, to produce energy for over 42,500 homes.
The InBECCS project will pioneer the first negative emissions project of its kind, demonstrating the ability to capture over 7,000 tonnes of carbon per year. BIG is targeting 2027 or earlier for the commercial scale CCS plant to be operational and is part of the company's drive to support the pathway to net zero through negative emissions technologies.
Ince Bio Power is located in the Net Zero North West industrial cluster, home to HyNet - the low carbon and hydrogen energy cluster, which was one of two clusters to receive 'Track 1' status as part of the government's Industrial Decarbonisation Challenge.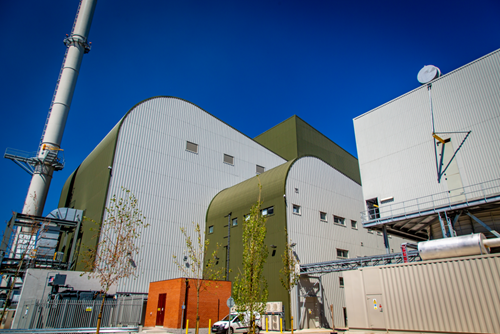 BIG are working in partnership with technology provider C-Capture - developers of world-leading chemical processes for the removal of carbon dioxide - and leading engineering professional services consultancy WSP, to progress the project. The demonstration plant is designed to provide key data in support for the development of this technology, and de-risk its further commercial rollout.
Energy and Climate Change Minister Greg Hands said "This £54 million government investment announced today will help establish a greenhouse gas removal industry in the UK, which could be worth billions to our economy, bringing in private investment and supporting the creation of new green jobs". 
Simon Hicks, CEO at Bioenergy Infrastructure Group, said "The InBECCS project is an exciting opportunity to bring forward innovative technology to deliver the UK Government's net-zero ambition.  Phase 2 of this project is a crucial milestone for the advancement of carbon capture in North West and beyond. The development of the InBECCS demonstration plant will act as a catalyst for commercial scale carbon capture technology across the cluster. The project will play an important role in developing the skills, knowledge, and export opportunities for carbon capture - enabling the North West to grow the green economy and act as a pathfinder for emerging CCS opportunities in the UK."
Tom White, CEO at C-Capture, said "We're delighted to collaborate further with Bioenergy Infrastructure Group on their pioneering InBECCS project. InBECCS will demonstrate the huge potential of C-Capture's innovative, next-generation carbon capture technology in decarbonising the energy from waste sector and we're proud to support the project in achieving the first negative emissions biomass facility in the UK."
Prashant Thapar, Sector Lead for Net Zero Energy Systems at WSP, commented "We are thrilled to support Bioenergy Infrastructure Limited and C-Capture on next phase of the InBECCS project. This project will not only progress the commercialisation of C-Capture's innovative solvent-based carbon capture technology but also play a pivotal role in advancing deployment of carbon capture technology on biomass and energy-from-waste power stations in the UK. We believe this project is a massive step forward for decarbonising the North West and a major stepping stone on the journey to progressing negative emissions plants in the UK. Our team is looking forward to collaborating with our project partners and excited to bring our engineering expertise to make this project a success."
Jane Gaston, Protos Development Director, Peel NRE, part of Peel L&P, commented "With the North West selected as one of the UK's first carbon capture clusters and Protos developing plans for a local CO2 network, it's the perfect location to develop this UK first bioenergy carbon capture and storage project. The Protos CO2 network will set a blueprint for the rest of the UK and could be a game-changer for the nation's decarbonisation ambitions, enabling a wide variety of industries to generate net zero energy."